Located at the heart of the North Island, Rotorua is a popular holiday destination in New Zealand. It is known for its picturesque geothermal landscapes and geyser activities, which are among the top tourist attractions in the region. Additionally, there are plenty of other enjoyable activities that cater to both families and individuals.
Apart from the many Rotorua attractions, we are also handy to the Hobbiton movie set and Waitomo Caves, with buses leaving from Rotorua or you can drive yourself.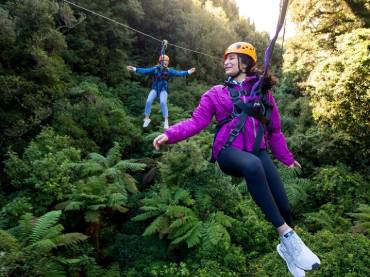 Rotorua Canopy Tours
Soar through the trees and experience New Zealand's ancient forest like never before – in two award-winning zipline adventures. Lose yourself on this engaging encounter with the natural world, exploring ancient native forest via ziplines, suspended swing bridges, treetop platforms and more on this unforgettable nature adventure.
Polynesian Spa
Polynesian Spa is New Zealand's leading internationally acclaimed thermal spa, offering relaxing hot mineral spring bathing, sumptuous spa therapies and picturesque Lake Rotorua views. In Oct 2022, Poly Spa received the Country Award for the Luxury Lakeside Spa category in the World Luxury Spa Awards.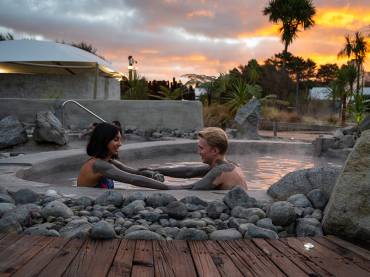 Hell's Gate
Hell's Gate is the only place in New Zealand where you can soak and relax in an outdoor mud bath, used for generations by Māori to ease joint and muscle pain. Before your spa experience take a guided or unguided tour around 50 acres of erupting waters, coloured pools, hot water lakes, bubbling mud, steaming cliffs, sulphur crystals and land coral.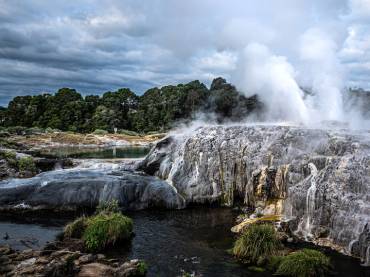 Te Puia
Te Puia is the premier Māori cultural centre in New Zealand – a place of gushing waters, steaming vents, boiling mud pools and spectacular geysers. Watch carvers and weavers keep traditional skills alive at the New Zealand Māori Arts and Crafts Institute.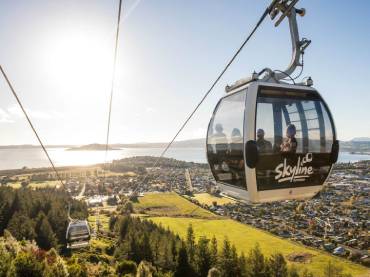 Skyline
As well as the tranquil uphill Gondola ride and the thrilling downhill Luge tracks, Skyline New Zealand offers walking tracks, mountain biking trails, cultural experiences, adventure activities and great dining options, all with unsurpassed scenic views.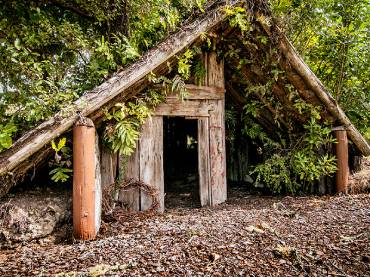 Buried Village
The Buried Village is New Zealand's most visited archaeological site, where stories of the 1886 Mt Tarawera Eruption come to life.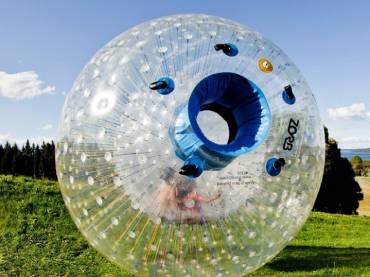 ZORB
Ever wondered what it's like to be in a human washing machine? Well wonder no more with ZORB! You do not want to miss out on this iconic New Zealand adventure experience.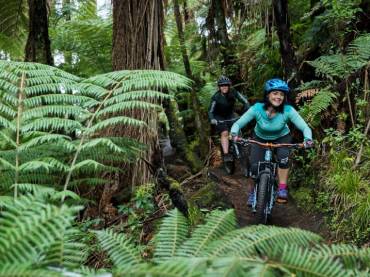 The Redwoods Mountain Biking
Whakarewarewa Forest, also known as the Redwoods, is a mecca for mountain bikers, with more than 180km of trails winding their way through native and exotic forest.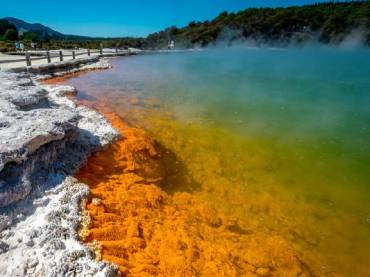 Wai-O-Tapu
Explore a spectacular landscape sculpted over thousands of years by natural geothermal activity, where unique volcanic features can be viewed so close you can feel the steam and heat that rises from deep within the earth.